Spring Joy: Music to Uplift the Spirit
May 30, 2021
@
3:00 pm
–
4:00 pm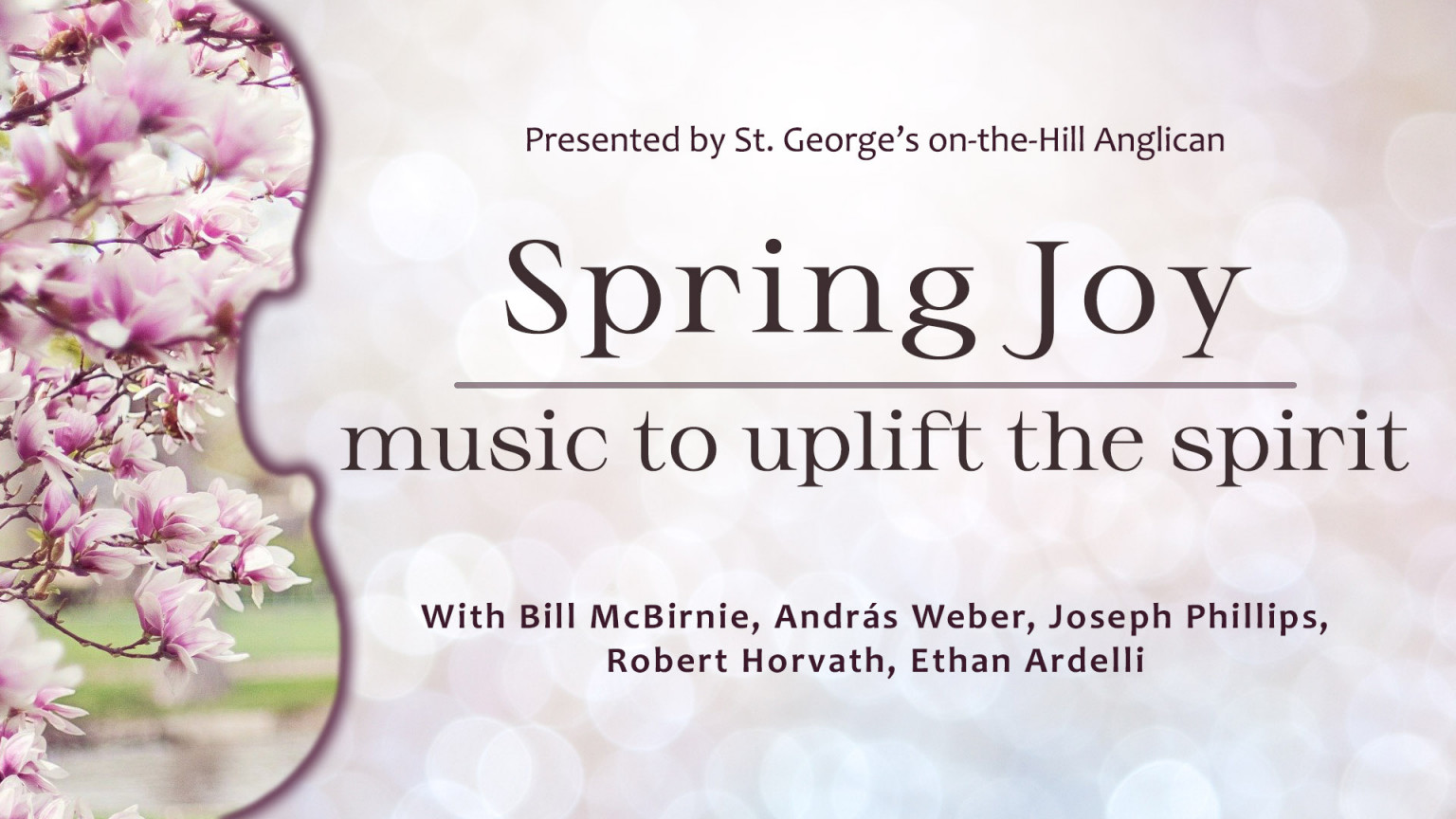 Join us for this lighthearted concert in celebration of spring!
This concert will feature the musical talents of: Bill McBirnie, flute; Andras Weber, cello; Joseph Phillips, double bass; Robert Horvath, piano; and Ethan Ardelli, drums.
A free event. We welcome your donations to support the music program at St. George's on-the-Hill.
---
About the Musicians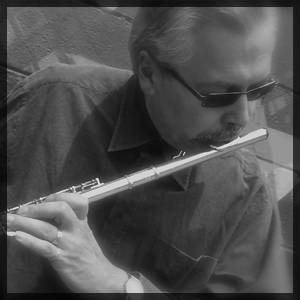 Bill McBirnie
Bill McBirnie is a jazz and Latin flute specialist who was personally solicited by Sir James Galway to serve as his resident Jazz Flute Specialist. More recently, Bill published a book on The Technique and Theory of Improvisation, and his most recent album, The Silent Wish (with Bernie Senensky), was nominated for a 2020 Juno award as "Best Instrumental Album of the Year". He is the only flutist to achieve triple-crown status at the National Flute Association (NFA) conventions in the USA, winning all three of the competitions (Jazz Flute (1) Soloist, (2) Master Class and (3) Big Band). Finally, Bill is currently a designated Haynes Artist with the venerable flute maker, Wm. S. Haynes Co.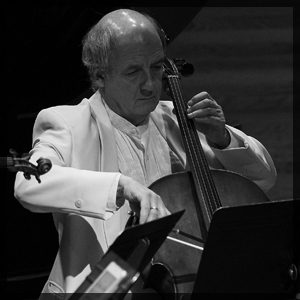 András Weber
András Weber received his musical training in Budapest, Hungary. His teachers included Emese Molnar, Ferenc Wilheim and Endre Lengyel. His mentor, Janos Starker, has been a major influence in his work. He has been principal cellist with orchestras in: Hungary- Vasas Symphony, National Theatre Chamber Orchestra; in Mexico City – Orchesta Mexicana de la Juventud; and Canada – OJQ, National Chamber Orchestra, Brantford Symphony. He has given concerts in North America, Europe and Asia. He was the winner of DEBUT in Montreal where The Gazette called him a "generously gifted" musician who plays with a "nicely coloured and singing tone."
Mr. Weber has recorded in Hungary and Canada. He was the founding artistic director of the concert series 'Music Alive!', teaches at the Royal Conservatory of Music in Toronto and King's Christian Collegiate in Oakville. He is the principal cellist of Sinfonia Toronto "premier" chamber orchestra and Canadian Sinfonietta. He is the founding member of the Toronto Piano Trio and was a member of the famed Arthur LeBlanc quartet. He is presently directing the "King's Concert Series" in Oakville.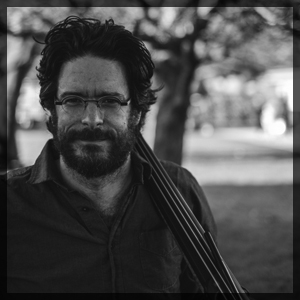 Joseph Phillips
Joe Phillips is one of Canada's most versatile double bassists. He reimagines folk traditions learned from field recordings with banjoist Jayme Stone's Folklife, accompanies Canadian fiddler Shane Cook, lays down bluegrass bass lines and sings tenor harmonies with the Claire Lynch Band, and struts his stuff with Payadora Tango Ensemble. He also collaborates with Irish-American multi-instrumentalist Seamus Egan and performs with Toronto's genre-defying Art of Time Ensemble. As a classical musician, Joe plays principal bass in London Symphonia and gets to perform with some of the best chamber musicians in the world. Equally at home in a concert hall or at a folk festival, Joe has played at festivals such as Celtic Connections in Glasgow, the Winnipeg Folk Festival, the Scotia Festival of Music, and the Savannah Music Festival.
He teaches bass at Western University Don Wright Faculty of Music and is on staff every summer at Algoma Trad Camp on St. Joseph Island, Ontario.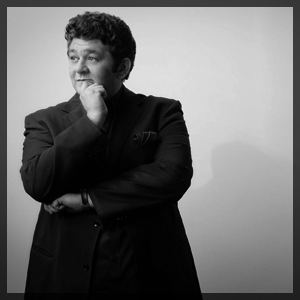 Robert Horvath
Robert Horvath is a pianist born and educated in Budapest. Hungary, where he studied at the Bela Bartok Conservatory of Music and earned his Masters Degree in Piano Performance and Pedagogy from the prestigious Franz Liszt Academy of Music in Budapest. As the 1st prize winner of the Hungarian-Russian Competition for Young Pianists, Robert was featured at the age of 10 on Hungarian National Radio's broadcast. Since coming to Canada, he has established a reputation.
Robert is a popular soloist with the Cathedral Bluffs Symphony Orchestra, and last performed the First Piano Concerto by S. Rachmaninoff in 2018. Also with the same orchestra, he has performed Chopin's Piano Concerto no. 2 and Rachmaninoff's 2nd Piano Concerto. In one evening, he performed the single, double, triple, and quadruple keyboard concerti of J.S. Bach in a concert entitled "Back to Bach". In the summer of 2019, he was featured with the Payadora Tango Ensemble in the Vancouver Island MusicFest and on Vancouver's prestigious Music in the Morning series.
In addition to his outstanding classical skills, Robert's versatility extends to the idioms of jazz and musical theatre. Robert has served as vocal coach, conductor, and pianist in musical productions, both in his native Hungary ("Musical World") and here in Canada ("First Time Players").
An important priority for Robert Horvath is music education. He is a deeply committed teacher and founded the Horvath School of Music in 2002. He continues to enjoy teaching and making an impact on another person's life musically and personally. As well as his private teaching, for several years, Robert has been an assistant teacher for vocal coach Elaine Overholt at the Big Voice Studio in Toronto where he teaches classical piano, jazz (harmony), songwriting and improvisation.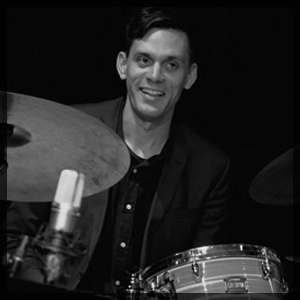 Ethan Ardelli
Drummer and composer Ethan Ardelli has been one of Canada's most acclaimed jazz musicians for more than a decade. Always a cultural omnivore, Ardelli has sought out inspiration in a wide variety of places, from art house films to classical composition and music from around the world, in particular the music of Cuba.
After playing in many notable Canadian bands (David Virelles, Brian Dickinson, Nancy Walker, and Darren Sigesmund), Ardelli was primed to become a bandleader.
His debut album, The Island of Form, is a showcase for Ardelli's highly developed compositional skills and drumming prowess. The album was recorded by James Farber, the engineer behind many touchstone jazz recordings, including works by Michael Brecker, Joe Lovano, and Brad Mehldau.
As well as leading his own ensemble, Ethan is a member of the Darren Sigesmund Quintet, Nancy Walker Quintet, Alexander Brown Sextet, Brian Dickinson Trio, and the Harley Card Quintet. Ethan is on faculty at the University of Toronto as well as the Humber College Community Music Program.